A little Christmas dancing in Cardiff City Centre
Thursday evening, the Cardiff dancers were entertaining the capital's citizens as they completed their Christmas shopping in the centre of town.
A warm welcome was extended by the passersby as the many traditional dances performed adopted a more festive note and many of the observers threw themselves merrily into the music. After some thirty minutes of enthusiastic dancing, an even warmer and tastier welcome was offered by the craft stall holders and the charming Bierkeller servers, who supplied each dancer with delicious refreshments to help celebrate the season. Many thanks to them!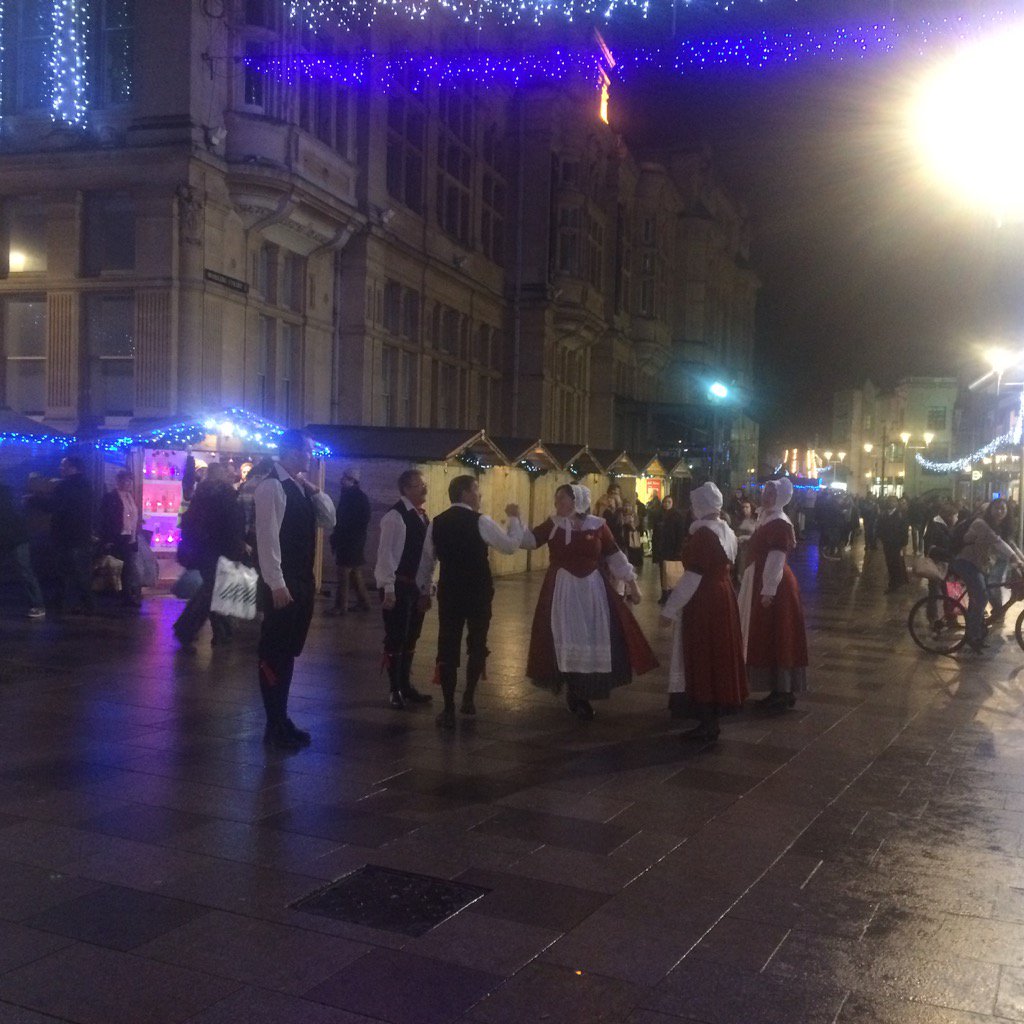 16/12/2015